Testimonials
Wow after buying my watch I was really happy but not as happy as after wearing it. It is ultra light, very comfortable and in addition these hypoallergenic I highly recommend!

David B.
I bought a wooden watch for a friend's party. Once received, I unwrap it to see the product (in beautiful packaging) and also to prepare the gift I was going to give. "SUPER", as soon as I saw the wooden watch I couldn't help but want one for myself too. Thank you Montre en Bois.ca for the quality of the product and your good service. 

Alain T.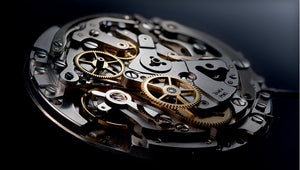 UNIQUE MECHANISM & GUARANTEE
With many years of experience, our watchmakers will assemble the mechanisms by hand in a unique way.
This ensures that you will get a guarantee knowing how to stand out from the competition:
FREE anywhere in Canada
Shipping is FREE *** anywhere in Canada. We ship within 24 to 48 hours and all packages are tracked. Please do not hesitate to contact us for any questions.
To: info@montreenbois.ca
* ($ 90.00 and less $ 9.00 transport costs)